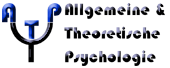 Forschung > DYNAMIS > DYNAMIS Software
DYNAMIS Software
DYNAMIS exists in different versions. The old ones (starting with Funke & Müller, 1988; then Carsten Schulz, 2001; then Christine Blech 2005) are not longer supported.
A platform independent JAVA version named "K.R.A.F.T." has been programmed 2011 by Andreas Fischer and could be found on his homepage http://www.psychologie.uni-heidelberg.de/ae/allg/mitarb/af/index.html.
Also, for construction and/or application of MicroDYN and MicroFIN items a platform called "CBA ItemBuilder" is available (developed by Michel Dorochevsky and his team at SoftCon, Munich; the license is available from Dr. Heiko Roelke at DIPF, Frankfurt).