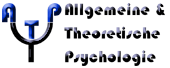 Forschung > Complex problem solving research - Homepage
Complex problem solving research - Homepage
Introduction
Complex problem solving (CPS) research has started in the mid seventies at different places, mostly in Europe. Today, research has spread out over different labs in different parts of the world. Besides the label CPS also the term Dynamic Decision Making (DDM) is used for this area.
Laboratories
Individual Persons and their Work
Schoppek, Wolfgang (Bayreuth University, Germany): we investigate the control of dynamic systems which can be regarded as complex problem solving. Currently I'm working on an ACT-R model of system control, but I'm also interested in the motivational processes influencing the regulation of intentions during system control.
Research Tools
Commercial Applications
Research Projects