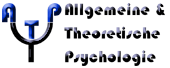 Forschung > BMBF Projekt Large-Scale-Assessment
BMBF Projekt Large-Scale-Assessment

Title
Validation and development of individual assessment devices to capture Dynamic Problem Solving

Laufzeit: 3/2012-09/2014, FKZ: 01LSA004
Principal Investigators
Dr. Samuel Greiff (Univ. of Luxemburg), Prof. Dr. Frank Goldhammer (Univ. of Frankfurt), Prof. Dr. Joachim Funke (Univ. of Heidelberg)

Research associate: Dipl.-Psych. Julia Rudolph
Project description
Complex Problem Solving will be a part of the international Large-Scale-Assessment (LSA) PISA 2012 ("Programme for International Student Assessment") in form of the MicroDYN and MicroFIN test systems. Both test systems are theoretically based on Dörners concept of operative intelligence and have proven their utility to measure differential facets of dynamic problem solving competence in empirical studies and LSA. There are multiple aspects that will be looked at accompanying the implementation of MicroDYN and MicroFIN in PISA 2012.
1) The invariance of the measuring model will be inspected in cooperation with the University of Szeged, Hungary. Therefore, two large samples of 14 to 16 year old students (one from Germany, one from Hungary) will be analyzed regarding the invariance of the measuring model in national an international samples.
2) Another aim is to develop the MicroDYN and MicroFIN test systems further within the scope of additional measurable facets of Complex Problem Solving. Also, new and adequate indicators for the existing measurable facets of MicroFIN should be generated.
3) The validation of the enhanced versions of MicroDYN and MicroFIN will be conducted with the help of a representative sample of students.
4) It is planned to develop special MicroDYN items which can be used to measure the achievement of educational standards within the competence of knowledge acquisition in natural science through appropriate semantic embedment of the items.
Further reading
Fischer, A., Greiff, S., & Funke, J. (2012). The process of solving complex problems. Journal of Problem Solving, 4 (1), 19-41. doi: http://dx.doi.org/10.7771/1932-6246.1118
Funke, J. (2010). Complex problem solving: A case for complex cognition? Cognitive Processing, 11(2), 133–142. doi: http://dx.doi.org/10.1007/s10339-009-0345-0
Funke, J. (2012). Complex problem solving. In N. M. Seel (Ed.), Encyclopedia of the sciences of learning (pp. 682-685). Heidelberg: Springer.
Funke, J. (2014). Analysis of minimal complex systems and complex problem solving require different forms of causal cognition. Frontiers in Psychology, 5(739), 1-4. doi: http://dx.doi.org/10.3389/fpsyg.2014.00739
Greiff, S., Holt, D. V., & Funke, J. (2013). Perspectives on problem solving in educational assessment: Analytical, interactive, and collaborative problem solving. Journal of Problem Solving, 5(2), 71–91. doi:http://dx.doi.org/10.7771/1932-6246.1153
Greiff, S., Wüstenberg, S., Holt, D. V., Goldhammer, F., & Funke, J. (2013). Computer-based assessment of complex problem solving: Concept, implementation, and application. Educational Technology Research and Development. doi:http://dx.doi.org/10.1007/s11423-013-9301-x
Nachbar-Projekte
DFG-Projekt Kompetenzdiagnostik und DFG-Projekt Geographische Systemkompetenz