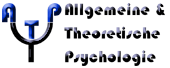 Forschung > DFG-Projekt DYNAMIS
DFG-Projekt DYNAMIS
Titel: Subjektive Repräsentation dynamischer Kleinsysteme: Aufbau und Anwendung von Wissen in Abhängigkeit von unterschiedlichen Person- und Systemmerkmalen
Förderung: DFG 1986-1990 (Az. Fu 173/1).
Projektleitung: Dr. Joachim Funke.
Projektmitarbeiter: Dipl.-Psych. Horst Müller (7/86-11/87), Dipl.-Psych. Uwe Kleinemas (11/88-11/89).
Kurzbeschreibung
The DYNAMIS project works with systematically constructed scenarios which have to be identified and controlled by naive subjects. The scenarios are constructed according to the formalism of linear structural equation systems (see link to software below). Manipulation of system attributes like degree of dynamics, connectivity, time delays etc. is done systematically to find out their effects on identification and control. In addition, the development of assessment instruments is part of this project. The focus is on the method of assessing causal diagrams. Detailed analyses show the high reliability of this procedure.

The main results of this project consist in methodological considerations, in the development of measurement instruments, and in the experimental demonstration of the differential effects of system attributes on identification and control of these systems.

Details of this research are published in technical reports as well as in peer-reviewed papers and diploma theses (see DYNAMIS Research Groups and below).
References
Beckmann, J. F. (1994). Lernen und komplexes Problemlösen. Ein Beitrag zur Konstruktvalidierung von Lerntests. Bonn: Holos.

Funke, J. (1991). Solving complex problems: Human identification and control of complex systems. In R.J. Sternberg & P.A. Frensch (Eds.), Complex problem solving: Principles and mechanisms (pp. 185-222). Hillsdale, NJ: Lawrence Erlbaum.


Funke, J. (1992). Dealing with dynamic systems: Research strategy, diagnostic approach and experimental results. German Journal of Psychology, 16, 24-43.
(4,7 MB)

Funke, J. (1992). Wissen über dynamische Systeme: Erwerb, Repräsentation und Anwendung. Berlin: Springer.
(0.5 MB)

Funke, J. (1993). Microworlds based on linear equation systems: A new approach to complex problem solving and experimental results. In G. Strube & K.-F. Wender (Eds.), The cognitive psychology of knowledge (pp. 313-330). Amsterdam: Elsevier Science Publishing.
(0.7 MB)

Funke, J. (2001). Dynamic systems as tools for analysing human judgement. Thinking and Reasoning, 7, 69-89.
(0.2 MB)

Müller, H. (1993). Komplexes Problemlösen: Reliabilität und Wissen. Bonn: Holos.

Schulz, C.A. (2003). Strategien zum komplexen Problemlösen: Eine experimentelle Analyse der Rolle von Analogien beim Wissenserwerb in komplexen, dynamischen Systemen. Heidelberg: Psychologisches Institut (Diplomarbeit) [online zugänglich unter http://www.ub.uni-heidelberg.de/archiv/3755 ].
Software
DYNAMIS software: DOS version (old)

DYNAMIS software: Java version (new) via http://dynamis.uni-hd.de/