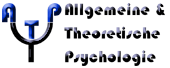 Forschung > EG-Projekt TSER
EG-Projekt TSER
New Assessment Tools for Cross-Curricular Competencies in the Domain of Problem-Solving (NatCCC-PS)
Funding: European Community for the period 1998-2000 (Targeted Socio-Economic Research, Contract No. PL98003).
Short Description
One of the biggest challenges both for political decision making in education and research in education consists in offering relevant information about the educational system at different levels. Information on student outcomes are of special interest, as obviously this information should be the main criterion for such different activities as teaching, assesssment, quality improvement programs, evaluation studies and piloting of the educational system. In the last years major efforts have been done at an international level (e.g. IEA, OECD, EU) to cope with the problem of student outcome indicators. Recently a major long-term comparative study has been launched by 26 OECD countries (comprising all EU-countries, except Portugal). This study deals with student achievement indicators in the fields of Reading Literacy, Mathematics and Science, together with indicators on Cross-Curricular Competences (CCC). In the field of CCC special emphasis has been given to "Problem Solving" a!s a very central competence.
It must be seen that the European influence on the design of similar studies has been rather weak in the past, thus leading to some frustration and disappointment both within the political and the scientific communities in EU countries. Above all some typical EU problems of a multicultural, multilingual society have not been sufficiently addressed. It has been recognized by all EU countries (and other European countires) participating in the OECD Data Strategy that a common European effort in different parts of the study is highly desirable. According to this argumentation the authors of this proposal suggest the creation of a "Thematic Network" on Cross-Curricular Competencies/Problem Solving aiming at:
Linking political demands and research requirements in the field
Emphasize European research on Problem Solving
Improve cross-disciplinar cooperation in the field
Define a common EU strategy for cooperating in the OECD Data Strategy
Setting up a project for instrument development in the field of Problem Solving
The Institut für Bildungsforschung (IBF) has constructed eight projects to measure analytical reasoning. Each project consists of several tasks that take between 20 and 30 minutes to complete. The projects were administered in a feasibility study in Germany and the United States. As a result of the feasibility studies, the Problem Solving Team has recommended that six be included in the pilot study. The team is currently working on revisions to the framework, minor reworking of the projects and the related materials, as well as preparing for a meeting on translation that will be held late in August or early in September 2000.
Read TSER NatCCC-PS WorkPackage 5 on Alternative Approaches to Measurement of Problem Solving (PDF-File)